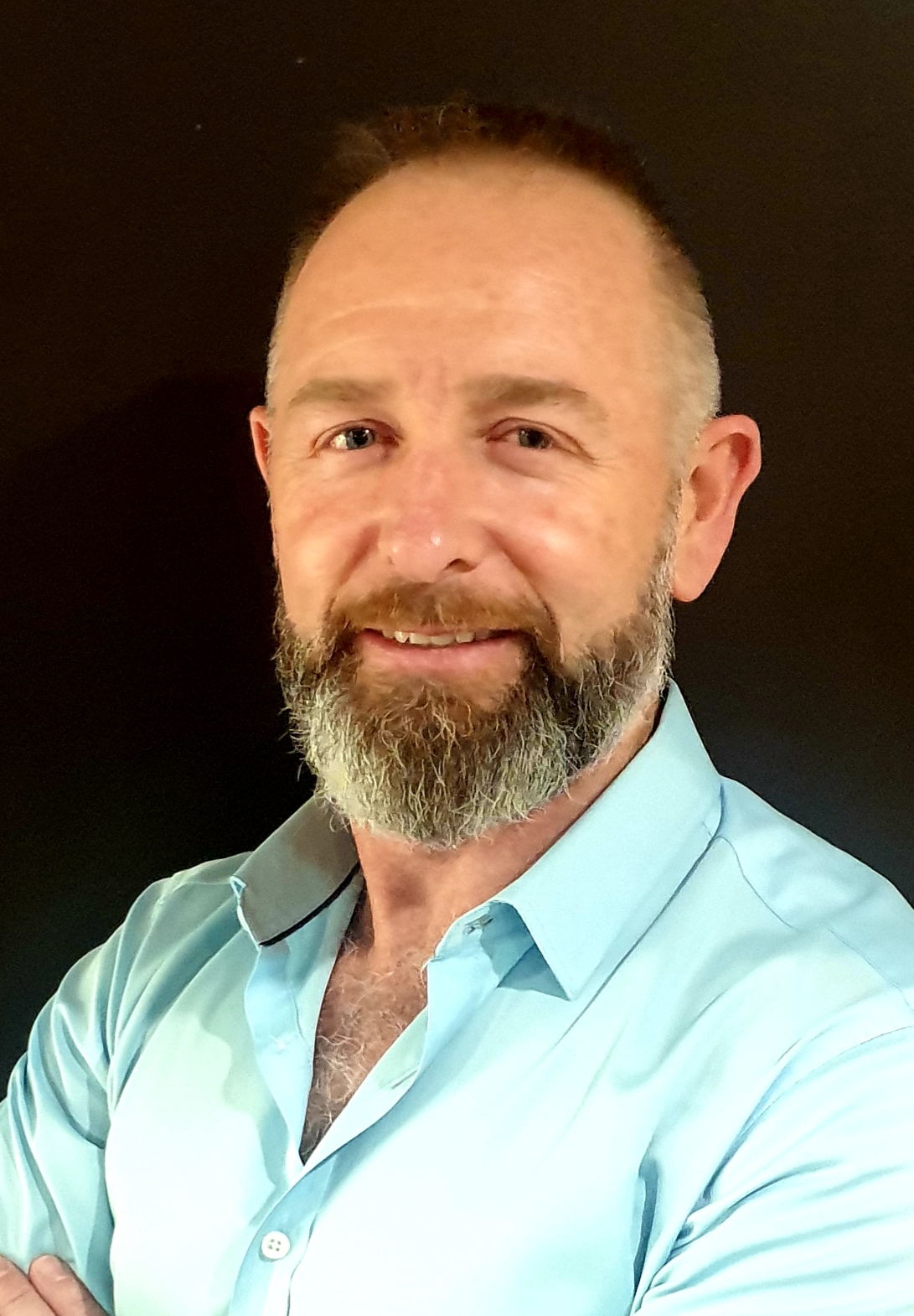 Dr Pete Garbutt
B.Sc., M.Chiro., M.Chiro.Sp.Sc., ICSC, FASMF
Sports Chiropractor, Canberra, Australia
Author and adventurer, Dr Pete Garbutt runs a multidisciplinary private practice in Canberra, having graduated from Macquarie University in 1995. He holds two post-graduate qualifications in sports chiropractic, a master of chiropractic sports science, Macquarie University (2000) and ICCSP (2006). In 2015 Pete became the first chiropractor to be admitted as a fellow of the Australian Sports Medicine Federation and also the first person to stand up paddle on Australia's 5 glacial lakes during a 13hr hike/paddle through the Australian alps.
Dr Garbutt is the Founder (2011) and Director of ENHANCE Running and served as the Chairperson for Sports Chiropractic Australia between 2007 and 2013. In 2016, after 6 years, Pete stepped down as the 2nd longest-serving president of his state branch of Sports Medicine Australia and stepped into the role of president of FICS. Later the same year, Pete was awarded Australian Chiropractor of the Year and published his first book, 'The Running Machine'.
Pete lectures nationally and internationally and his extensive sports chiropractic experience includes being Medical Coordinator for the Australian Beach Volleyball Tour since 1996 and being the official chiropractor for Australian national events and teams in various sports including soccer, triathlon and water polo.
Experience
2016 – 2019 – President FICS
2011 – Current. Founder/Director ENHANCE Running
2009 – 2020. Co-founder/Director RecordPro Software
2001 – Current. Director/Sports Chiropractor at Enhance Healthcare multidisciplinary clinics Canberra, ACT.
1996 – 2001 Associateship at OG Chiropractic and Sports Injury Group. Dee Why NSW
1996 – Current. Health Services co-ordinator for Australian Beach Volleyball Tour.
2008 Health Services Director for FIVB Beach Volleyball World Tour Adelaide Open
1996-1999 Health Services Director for Australian 5 a side Indoor Soccer National League.
Interests
Appointed member of ACT Chiropractors and Osteopaths Registration Board 2003-2010
National Executive Board member of the Chiropractic and Osteopathic College of Australasia 2000-2011
Chairperson for Sports Chiropractic Australia (National) 2007-2013
ACT Academy of Sport chiropractic representative 2004- present
President Sports Medicine Australia (Canberra Branch) 2010 – 2016
Sports Medicine Australia (Canberra Branch) Board/council member 2007 – current
C.C.E.A Committee for professional specialisation 2011
Bone and Joint Decade Sports Injury Working Group 2011
Publications:
Books:
The Running Machine: A User's Guide, 2016
Blinded Peer Reviewed (Category C1): Journal
2009 – Hoskins W, Pollard H, Garbutt P. How to select a chiropractor for the management of athletic conditions. Chiropractic & Osteopathy 2009, 17:3 (10 March 2009)
https://chiromt.biomedcentral.com/articles/10.1186/1746-1340-17-3
2007 – Pollard H, Hoskins W, McHardy A, Bonello R, Garbutt P, Swain M, Dragasevic G, Pribicevic M, Vitiello A
Australian chiropractic sports medicine: half way there or living on a prayer?
BMC Chiropractic & Osteopathy 2007, 15:14 (19 September 2007)
https://chiromt.biomedcentral.com/articles/10.1186/1746-1340-15-14
Publications: Poster Presentations (Peer Reviewed)
2007 – Hoskins W, Pollard H, Daff C, Odell A, Garbutt P, McHardy A, Hardy K, Dragasevic G
A Cross Sectional Survey of Low Back Pain in Elite Senior and Junior
Football Players, with Non-Elite and non-Athletic Controls
World Federation of Chiropractic Biennial Conference Lisbon, Portugal May 2007.
2006 – Hoskins W, Pollard H, Daff C, Odell A, Garbutt P, McHardy A., Hardy K, Dragasevic G
"Low Back Pain In Elite And Semi-Elite Football: A Cross-Sectional Survey With Non-Athletic Controls"
11th Annual Congress Of The European College Of Sport Science
5-8 July 2006 Lausanne Switzerland
Pollard H, Hoskins W, Daff C, Odell A, Garbutt P, McHardy A, Hardy K, Dragasevic G
Low Back Pain In Elite And Semi-Elite Australian Football Codes
American College Of Sports Medicine 53rd Annual Meeting 31 May To June 3 2006, Denver Colarado USA
2005 – Hoskins W, Pollard H, Daff C, Odell A, Garbutt P, McHardy A, Hardy K,
Low back pain in elite and semi-elite Australian football codes (Australian rules football, soccer, rugby league and rugby union)
Australian Conference of Science and Medicine in Sport 2005
Melbourne, Australia – October 13-16, 2005
Hoskins W, Pollard H, Daff C, Odell A, Garbutt P, McHardy A, Hardy K,
Low back pain in elite and semi-elite Australian football codes (Australian rules football, soccer, rugby league and rugby union)
11th Biennial South African Sports Medicine Association Congress
Johannesburg, South Africa – September 28 – October 1, 2005
Blog Posts (Peer Reviewed):
2017 – Garbutt P Considering psychological stress alongside training load – A reflection on the "How much is too much'" IOC Consensus Statement
https://blogs.bmj.com/bjsm/2017/03/08/considering-psychological-stress-alongside-training-load-reflection-much-much-ioc-consensus-statement/
Anderson N, Ougra B, Garbutt P Dealing with injury trends realtime: Reflections from Sydney's Volleyfest 2017
https://blogs.bmj.com/bjsm/2017/12/22/dealing-injury-trends-real-time-reflections-sydneys-volleyfest-2017/