Life University is a FICS Education

Partner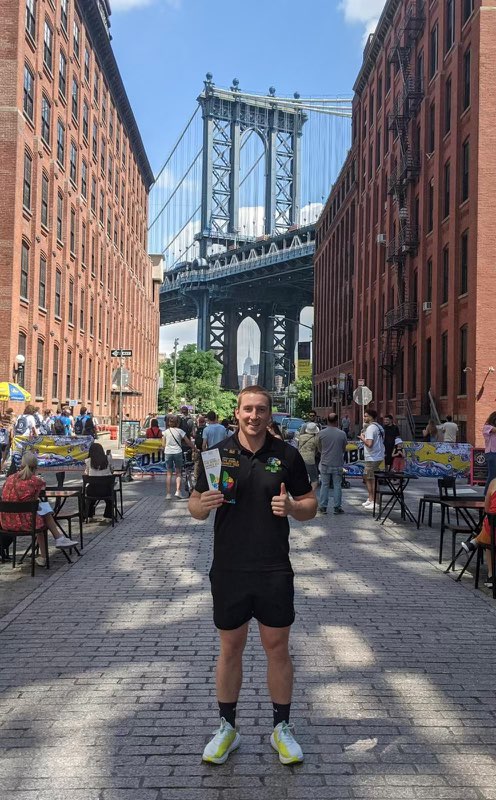 After graduating from Life University, Dr Dean Hottum joined the FICS delegation to The World Games 2022 as part of the Research team. Pictured here holding his tickets.
About Life University
Life University is home to the largest single-campus chiropractic college in the world, and as the leader in vitalistic healthcare education, strives to empower its students to succeed both professionally and personally.
LIFE innovates their approach to higher education, while also remaining true to a philosophical commitment to produce informed leaders who exemplify humanistic values in their professions. To achieve this goal, they are dedicated to three official University Values: Lasting Purpose, Integrity and Vitalism.
FICS are proud to support Life students and graduates, through student scholarships, mentorship opportunities, and work experience at international sporting events.
Sports Chiropractic Student Club at Life University
The Sports Chiropractic Club at Life University is an active student club, recognized by FICS. They meet on Thursdays @ 5-6:30 PM in Mod 7A and can be followed on Instagram @sportschiropracticclub.
FSC's are student led clubs in chiropractic schools around the world. They are a place where likeminded students with an interest for sports chiropractic (especially the international aspect) can get together and foster their passion as well as take advantage of the incredible benefits FSC's have to offer. This is done with full support and guidance from FICS.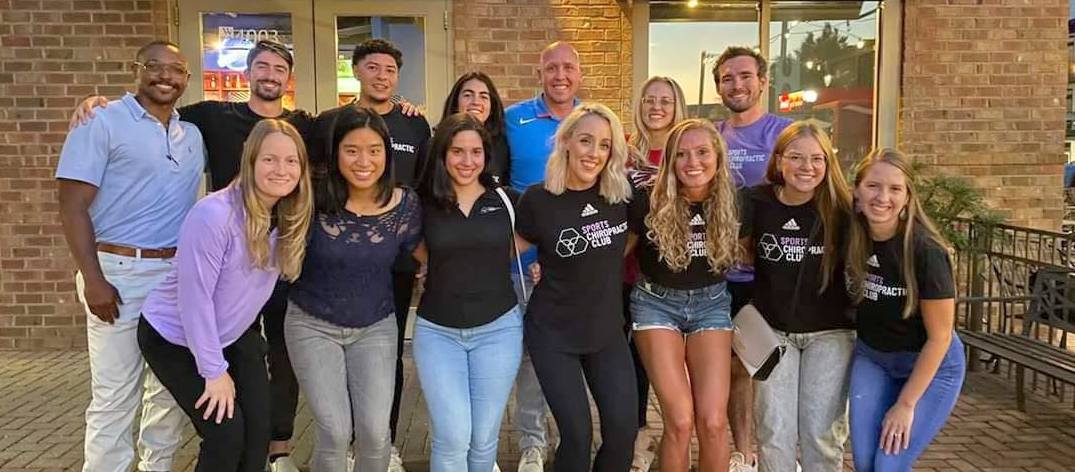 Sports Chiropractic Student Club invites Dr Jon Wilhelm, FICS Student Commission Chair, to "Dinner with a Doc".
FICS are proud to support Life students and graduates with work experience at international sporting events.
Sports Chiropractic Club at The World Games 2022
From FICS student representative Zoe Campbell:
On behalf of the Sports Chiropractic Club at Life University, I would like to sincerely thank you for all of your help in organizing a few of our officers to come to Alabama and meet you in person and see The World Games up close. We are so excited to see the great work you all have done for the past few weeks with the athletes!
We can't emphasize enough how grateful we are for you all organizing this for us. This opportunity is truly once in a lifetime, and we are so grateful to be a part of it. We are so fortunate to have had Dr Hottum on our team while he was a student; without him, none of this would have been possible truly.
Life University proudly sponsors an annual FICS student scholarship, awarded to a student in their final two years of study. Recipients receive registration for the online learning of the International Certificate in Sports Chiropractic (ICSC) valued at USD 2,500.00, an honorary position on a FICS commission for 12 months, and a cash prize of USD 500.00.
APPLICATIONS FOR 2023 SCHOLARSHIPS ARE NOW OPEN. Applications close 31 October 2022 – EDT
Dean Hottum
2022 Student Scholarship Winner
Having been involved with sports all of my life, it is only natural now that I should look to incorporate them into my chosen career. I am fortunate enough to have attended Life University which gave me the resources to pursue this budding dream.
I am truly honored and excited to be a recipient of the 2022 FICS Student Scholarship. It is an amazing opportunity that I have been granted, and I am very much looking forward now to getting to work!
It is a dream come true to be a part of the FICS Games Commission and to work alongside leaders in the field of sports chiropractic to help athletes all over the world. Thank you to everyone who helped make this dream become a reality.
Second image down: Newly graduated Dr Dean Hottum at The World Games as part of the FICS Team.
Samuel Tiley
2021 Student Scholarship Winner
I feel extremely privileged to have been awarded this scholarship and cannot wait to begin work within the commission to help bring Sports Chiropractic to more athletes and teams while increasing the opportunities for chiropractors in the sporting world.
This scholarship allows me to access the incredible ICSC course which I otherwise would not have been able to access, therefore helping me to further enhance my education before graduation.
I would like to thank Life University for their sponsorship as without them I would not have been given this incredible opportunity.
Opportunities
Through our partnership with Life University FICS are pleased to offer students the following opportunities. Contact admin@ficsport.org with any questions or inquiries.
Enrol in Life University
Get hands-on training from professors at the top of their field and real-world experience in clinical settings that will help you graduate with the confidence you need to improve patients' lives.
Find a Mentor
The FICS Mentoring Program provides sports chiropractors to share their professional knowledge and experience with students, recent graduates and other aspiring sports chiropractors.
Student Support
Join the Sports Chiropractic Club at Life University, where likeminded students with an interest for sports chiropractic get together and foster their passion and learning.