Products and Resources for the Chiropractic Practice
One of FICS's major goals in developing relationships with business partners and sponsors is to provide our members with unique opportunities to enhance a sports chiropractic practice. We are proud to partner with like-minded organisations to bring you exclusive discounts on the best chiropractic services and products.
Cold low-level lasers are a great addition to any medical equipment arsenal with a wide range of applications.
Massagers are not only indicative of future technological advancements, but they also have a rich past. Indeed, electric massagers first appeared in the early 1970s, when Dr. Lyman C. Johnston, a Canadian Chiropractor invented the first-ever percussion massage device.
At this point, Dr. Johnston already established himself as a pioneer in postural research and was able to patent several devices and equipment that were used for posture correction and back pain.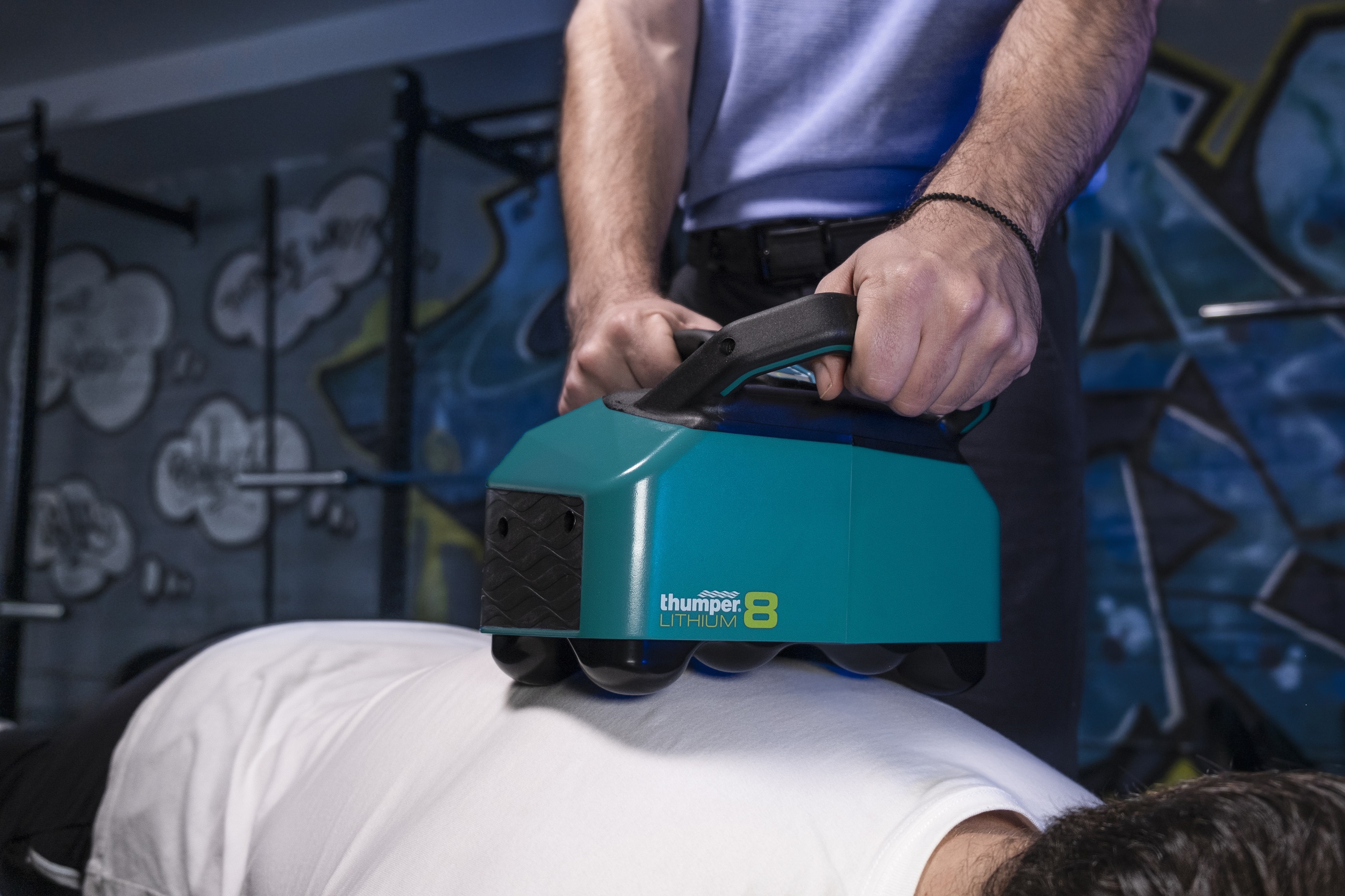 "I have recently gotten the Lithium8 and really love how easy it is to use and the effectiveness of the treatment. This is a must-have for my practice!! The cordless option is a great addition that makes treating on a busy day so much easier to navigate. Thank you, Thumper, for this great addition to my Chiropractic office."
Boiron, a world leader in homeopathic medicines, is best known for its popular Arnicare® line of pain relievers and Oscillococcinum® flu reliever. Founded in 1932 by Jean and Henri Boiron, the company provides a full line of low-risk options to benefit patients and health care professionals in more than 50 countries. As a pharmaceutical company, Boiron maintains the highest standards in manufacturing, complying with U.S. Food and Drug Administration regulations, the <em> Homeopathic Pharmacopoeia of the United States, and drug Good Manufacturing Practices.
ChiroCredit.com has been serving the Chiropractic Profession worldwide for over 20 years.  With over 80 topics and 2000 hours of courses to choose from, all practitioners will find many relevant courses that meet their educational needs.  ChiroCredit.com offers a Diplomate Program in Neurology, Acupuncture Certification Program and a  Functional Medicine and Nutrition Certificate Program.  Visit our website to view all the possibilities!
PiezoWave2T
The best just got better! Setting new standards for electronic rehabilitation modality effectiveness, safety, and ease-of-use.
Advantages: 
PW2T is the new benchmark in focused Piezo technology worldwide
Including our newly designed Elvation HUB with iPad for an improved MyACT treatment
Now including 12 Hz technology with improved treatment times
New and advanced T-Mode options
Best warranty in the industry
Direct Focusing – a gentle and precise method of generating acoustic compression
Up to 25% lighter than our previous system
Engineered in Germany, now assembled in the USA
Stable Frequency / energy flux density ratio
Exceptionally low maintenance
FICS is partnering with organisations offering products and services which provide chiropractors with the best practice resources, tools, and templates.  It's everything you need in one place. Contact us if you would like to partner with FICS and promote your products.
Call Us
SecGen: (+1) 203 838 9795 (EST)
Admin:  (+61) 417 324 384 (AEDT)
Email Us:
SecGen: secgen@ficsport.org
Admin:  admin@ficsport.org
Sponsors and Supporters support is paramount to FICS' ability to continue to support the International Sporting Federations and increase the number of International Games, through the involvement of Sports Chiropractor teams at multisport games and events.  This is to support the FICS vision "Every athlete to have access to sports chiropractic". We achieve this through facilitating athletes' access to sports chiropractic which involves the treating and preventing of athletes' injuries naturally. Reach out to us today to discuss a sponsorship package to suit your business.