FICS Recommends
---
From percussion massage to dynamic air compression for faster recovery, Hyperice produce innovative products and hand held devices that have been used by the world's best athletes and consumers in over 60 countries throughout the globe. Hyperice is a trusted ally for FICS Sports Chiropractors working at international events, including recently at The World Games 2022 in Birmingham Alabama. In partnership with Hyperice, we offer the following resources, discounts, and access to education and products.
Introducing the New Venom Go
The Venom Go by Hyperice is a revolutionary heat + vibration wearable with unmatched versatility and customization. Choose from 9 combinations of heat and vibration to soothe sore muscles in an instant. Place the Venom Go wherever your body needs it most and remove with ease – completely reusable with up to 20 uses per pad.
15% Discount on Hyperice Products
Login to your member dashboard to access a 15% discount code on all Hyeprice products from Hyperice.com.
Discount is available for use by FICS members in the following countries: USA, UK, Germany, Spain, Italy, France, Portugal.
Hyperice design products to help everyone on Earth move better, live better, and be better. Their suite of products include devices in percussion therapy, dynamic air compression, heat, vibration, and ice compression, which help to relieve tension, unlock sore muscles, and prime the body and mind to be at its best. Whether the patient is an elite athlete or an individual who is simply looking for solutions to combat the impact of daily life, their devices are used by the world's most powerful and iconic athletes across sport.
FICS Chiropractors use Hyperice products when treating athletes at international events and games. When products like the Hypervolt and Normatec are used correctly, results are immediate, observable and generally objectively measurable.
For more about what Hyperice is and how it works please visit hyperice.com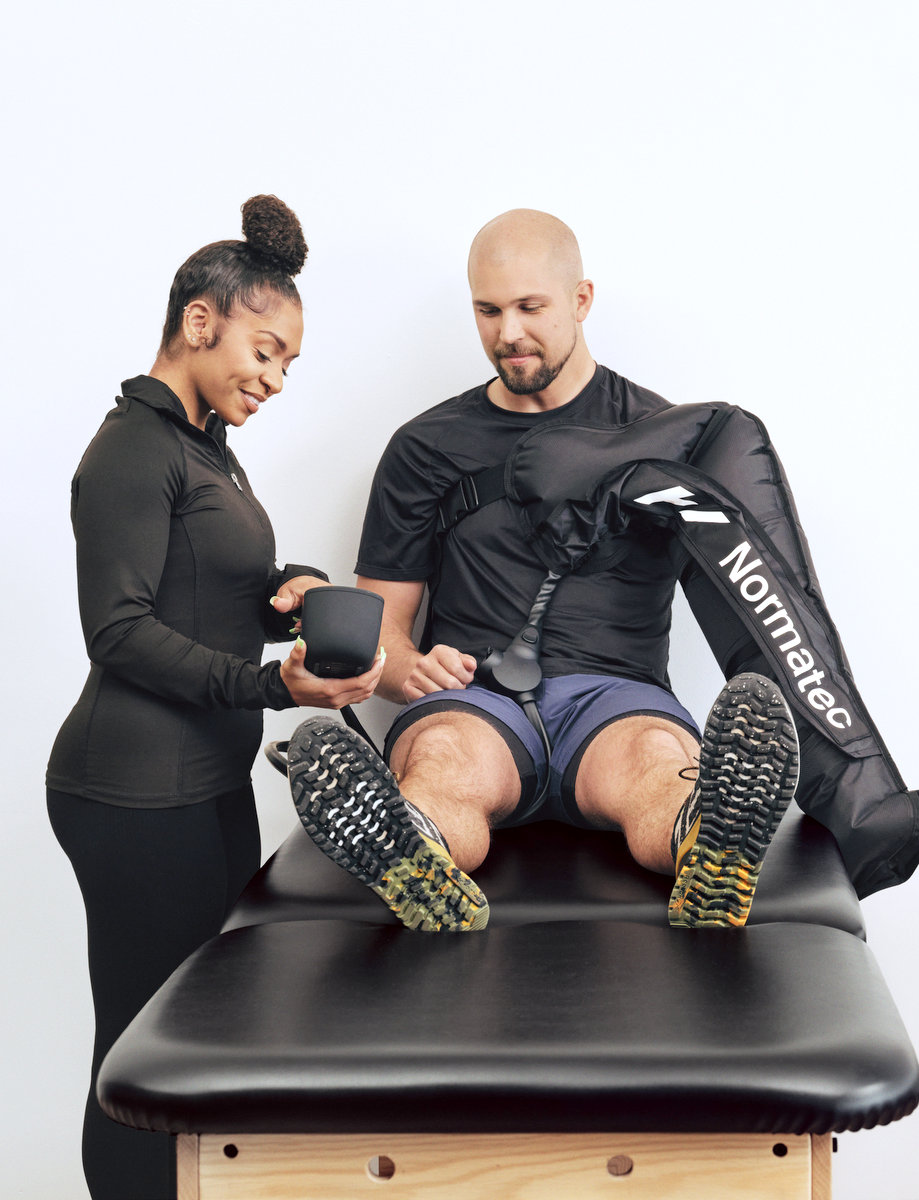 Join the Retail Pilot Program
To help you drive new revenue, introduce a Hyperice Retail Pilot at your clinic with their four most popular products … each pilot location will receive demo equipment and a POP display at no cost ($900 value). 
Retail products are provided on 30-day terms with a 60-day buy back guarantee. And Hyperice provides best retail practices, treatment protocols, and marketing resources.
Pricing and programs vary by location. Email rehab@hyperice.com to learn more … Reference "FICS" when reaching out to Hyperice for this deal.
Hyperice at International Games
FICS Chiropractors use Hyperice devices as a key part of athlete treaments at International Games and events. Products like the Hypervolt percussion massager and Normatec dynamic air compression were used at The World Games 2022, as pictured below.
In partnership with Hyperice, FICS have hosted a number of live webinars and educational sessions, as well as casual chat shows interviewing members and athletes about use of Hyperice products. These sessions are available for replay here at any time. Click play to watch.
Product Demonstration: Practical Uses & Tips for the Hypervolt Plus
Dr Keith Overland and Eric Fernandez from Hyperice offer a practical product demonstration of using the Hyperice and the Hypervolt Plus. (Giveaway has ended).
About the Normatec Go
Dr. Kelly Starrett, Physical Therapist, breaks down how Normatec Go's targeted dynamic air compression massage on the calves (the second heart) is scientifically proven to reduce inflammation and pain and increase circulation throughout your entire body.
Contact FICS
admin@ficsport.org
partnerships@ficsport.org
Let's Get Social
Love Hyperice too? Send us your photos and stories and we'll share with the FICS community on social.